Smart Home Lighting for Dreamlike lighting world
Good-Life smart home lighting can work at a integrated system that controlled by your fingerprint with app(Tuya and our own) and smart smart voice speaker (amazon alexa,google home,etc).People can create any customized lighting scene wanted,also this scene can link with other device including some sensor.,etc 
Warm, Colorful and Dimmable Life
It's much more than just dimming. Choose from  a wide range of CCT settings, allowing you to adapt your home to suit your unique needs and style. Experience endless lighting possibilities with the multicolor smart light-16 million colors. Use simple voice commands to control these lights with Amazon Alexa or Google Assistant.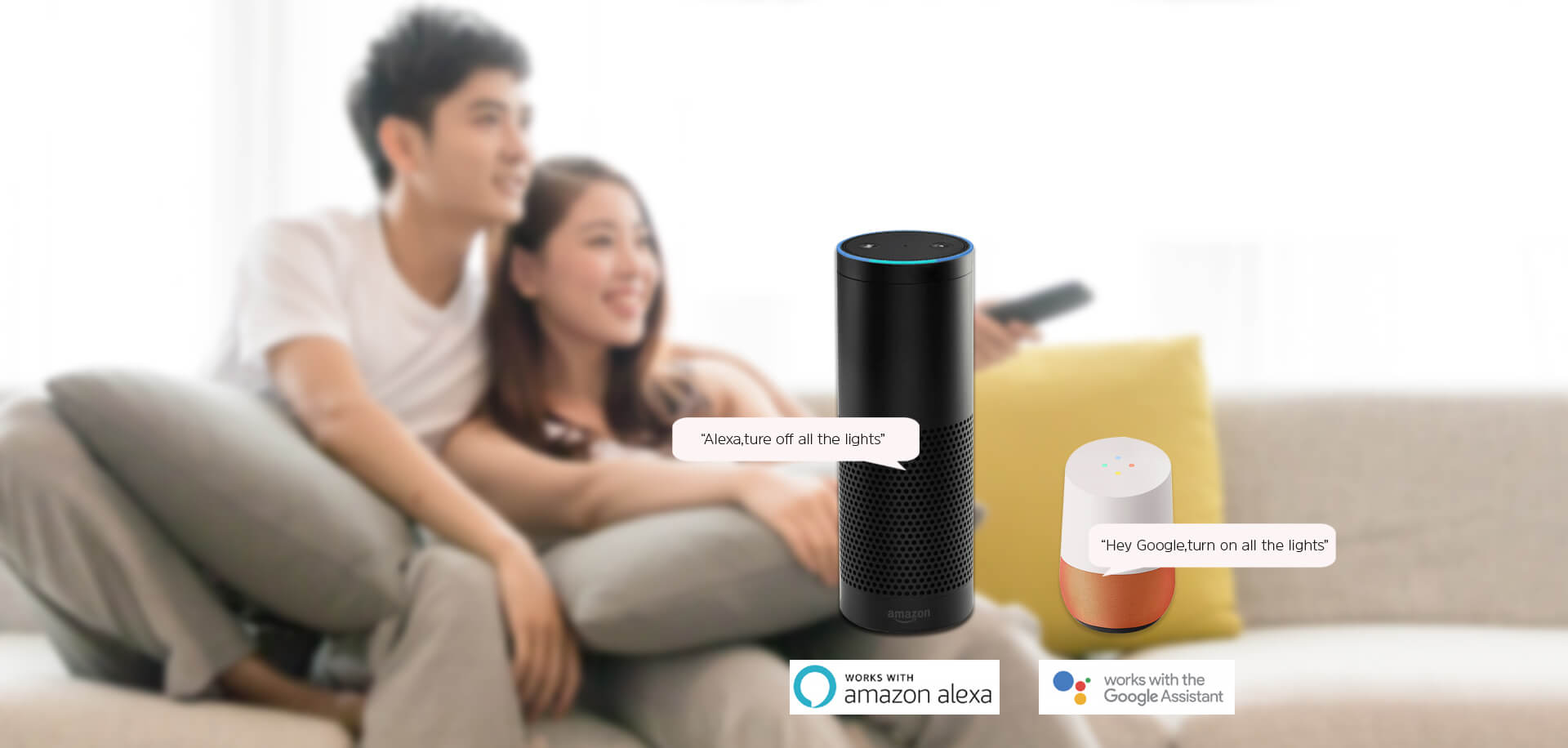 Living room scene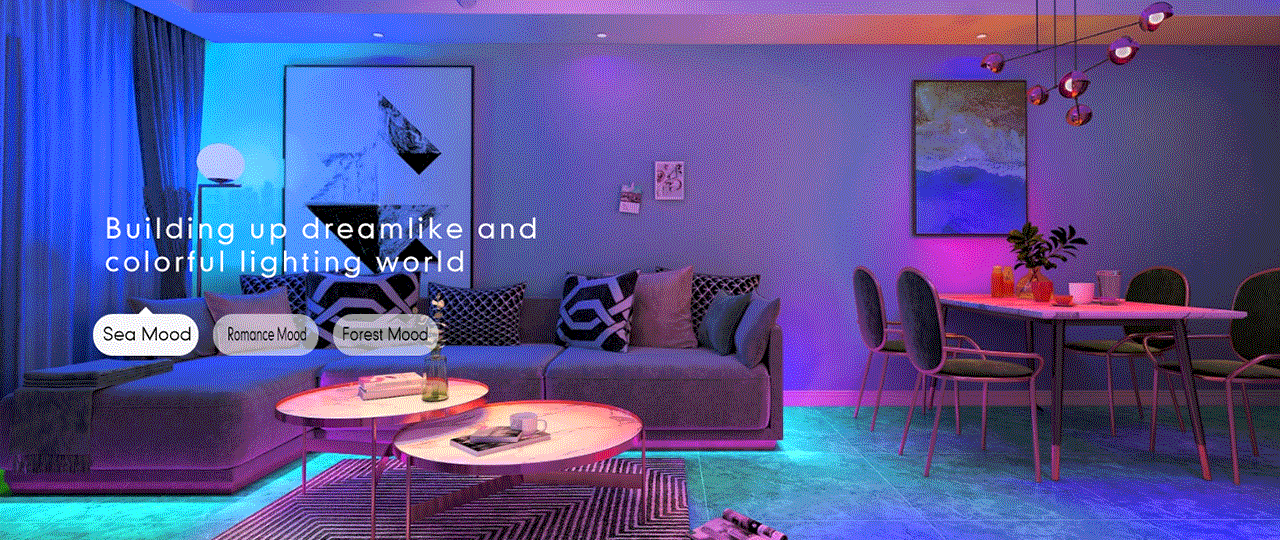 2700-6500K CCT adjustable 

RGBCW, 16 million color changing 

Scene shift,Much lighting color scene alternative 

Sync with music, lighting flash by rhyth. 

Home away model/Home model. 

DIY scene, You can set any scene you like,make lighting,sensor,app, linked together.
Bedroom scene


Biorhythm
CCT will be adjustable by biorhythm in different moment.

Lighting fading up and down
People can set time of fading up and down while turn on or off.  

Dimming
People can dim the light while you are in different scene needs. 

Timing
People can set timing of lighting turning on or turn off by mobile app & smart speaker.
Outdoor Scene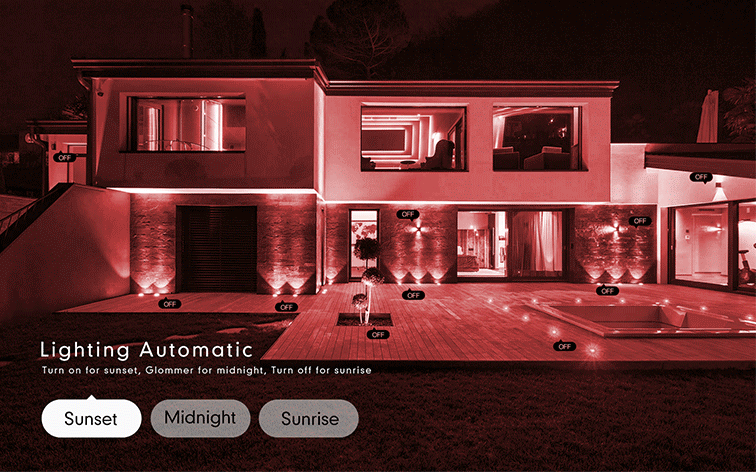 Sensor Model: Manuel model& sensor model,Shift according with different scene need

Motion Detection:
3 level sensing distance can be adjustable sensitively

Brightness Detection:
People can set 5 level brightness to fit the circumstances. 

Deferred sensing:
People can set time of deferred sensing according different need.
Glimmer:
The light can keep little time of slight brightness after turning off the light 

Sensing Recording:
You can check the sensing recording in app.
Function overview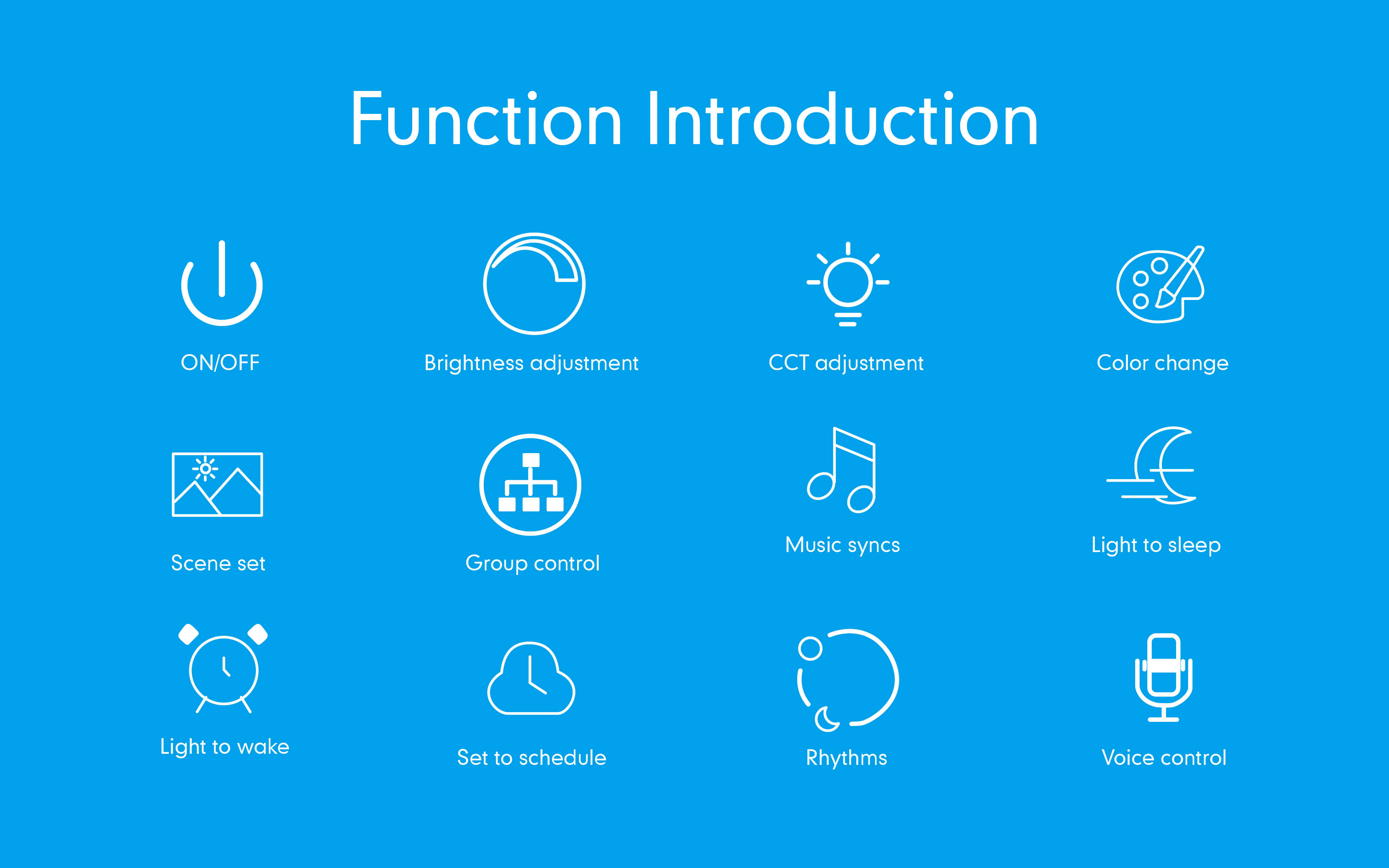 More flexible controlling ways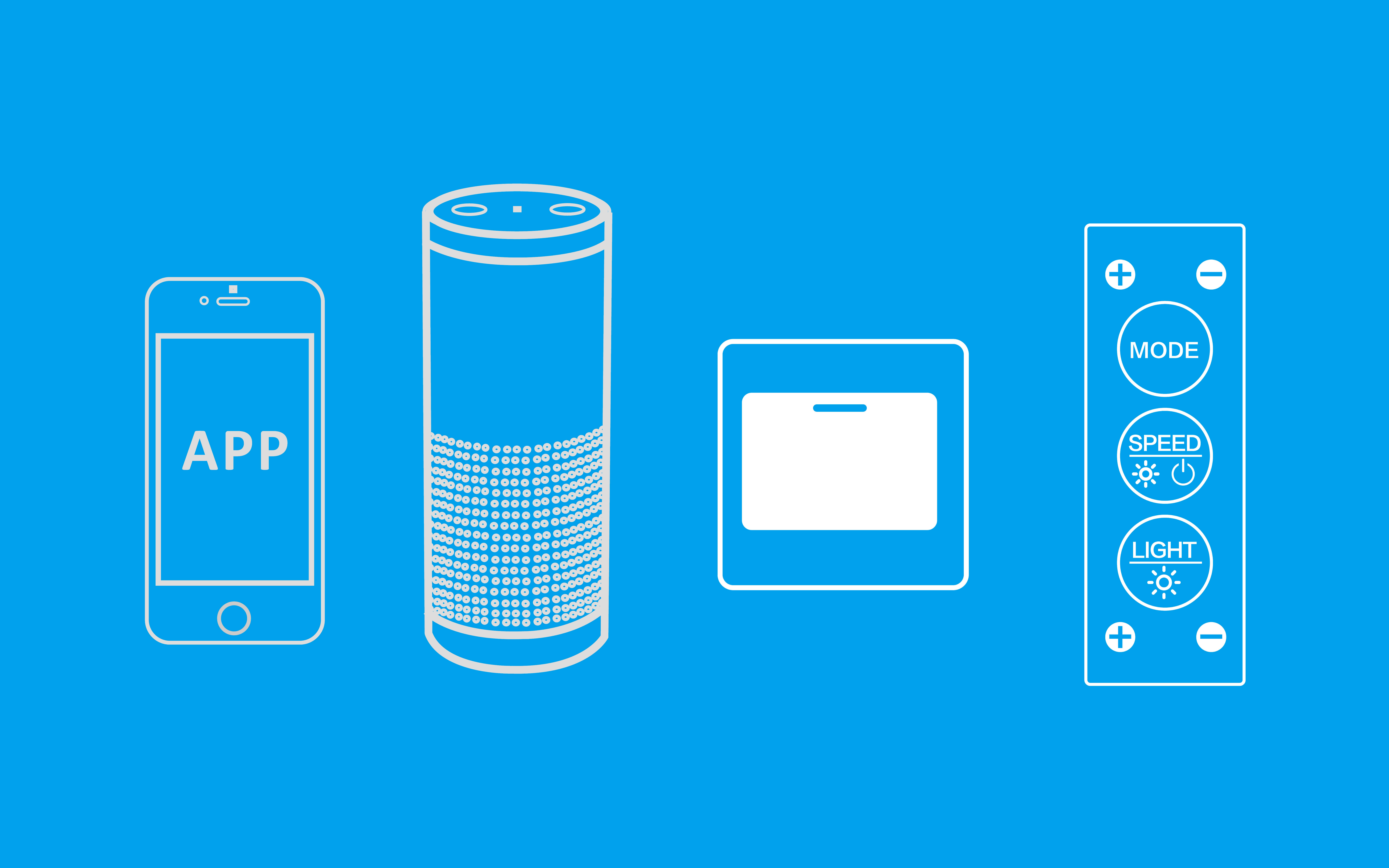 Working with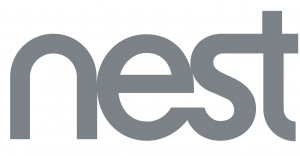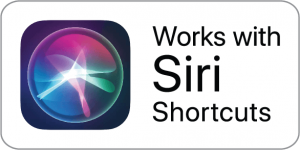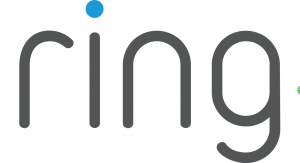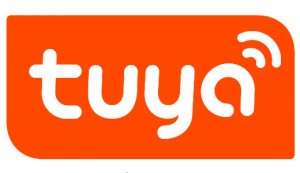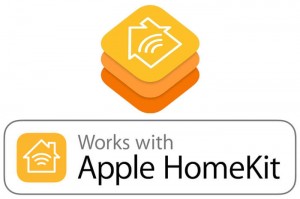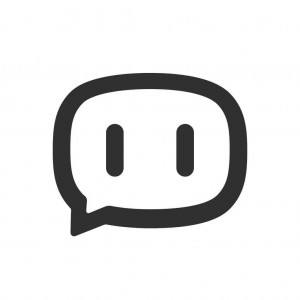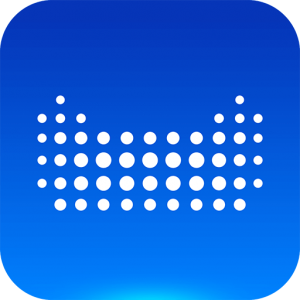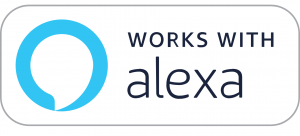 Other Products Version and Service

Good-Life can provide smart lighting to connect with Philips hue,Homee,Osram lightify,Ikea tradfri or Amazon Echo Plus.
C-LUX smart home lighting products cover almost everywhere in house: indoor lighting and outdoor garden lighting,please visit detail